The SCC boutique has a great selection
of items for you to display as a proud member.
If you have an idea for an item that would
show our pride, bring it up at a meeting.
Contact the SCC-VP, Pete Patrician @ 437-3087 to purchase any of the wonderful SCC items.
Jackets and shirts must be ordered through
Larry Rice
or place your order through the form here on the website.


We offer many items to show your colors of the SCC!
Syracuse Corvette Club Jacket for sale!!!!
The price is $30 or best offer!!!!!
That is a savings of $ 25.00!

Let everyone know who you are with this
great looking name tag. Order one today!
Pre-payment must be made to the Syracuse Clorvette Club.
$9.00 each
Actual size is 2" high and 3" wide. Name font will be done in 18,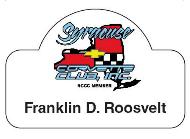 Swarovski Crystal Bracelets

The SCC has some very talented ladies among the members.

They have created a beautiful bracelet
made from Swarovski Crystals and Sterling silver.

~ ~ ~ ~ ~ ~

Order yours today to match your CORVETTE!

~ ~ ~ ~ ~ ~

Also available

without Corvette Blocks.

~ ~ ~ ~ ~ ~

Wear them anytime, show off your
ownership of your Corvette
through this lovely bracelet.

CORVETTE BRACELET


Dark & Light Green with Silver Corvette Blocks. 7 3/4" $ 25.00

CORVETTE BRACELET


Dark Green with Silver Corvette Blocks 7 1/2" $25.00

CORVETTE BRACELET


Citrine Yellow with Silver Corvette Blocks. 7 1/2" $25.00



Brillant Orange Crystals with Sterling Silver Balls 7 1/2" $18.00



Soft Yellow Crystals with Silver balls 7 1/2" $18.00



Black Crystal & Sterling Silver Balls. 7 1/2" $ 18.00
The Official SCC JACKET
They are beige and trimmed in Navy Blue with Navy Blue stitching.
Very sharp!
Your name will be on the right front and
Syracuse Corvette Club will be printed on the left front.
This is a lined jacket, very warm and comfortable.
Very reasonably priced
$50.00 for S, M, L, XL
$55.00 for 2XL and 3XL

Order one at the next meeting or mail it in with payment to:
Syracuse Corvette Club, Inc.
PO Box 5214
Syracuse, NY 13220-5214

There will be an option of having the year you became a member of the SCC embroidered on the jacket for a nominal fee of $ 8.00. It will read " Member since _ _ _ _ "
printed under the Syracuse Corvette Club on the left side.
This form will be sent to the SCC via email and brought to the next meeting.
****The NEW SCC License Plate Frames!

$17.00 each!

License plate frames - $17.00

Please fill out the reservation form above.

Not able to make a meeting to pick it up?
We will be happy to ship it to you.
Just send & make check out to :

Syracuse Corvette Club, Inc.

PO Box 5214

Syracuse, NY 13220-5214

* * Please add Shipping charges in order form.


Show your SCC Pride and let everyone know you belong to the most prestigious Corvette Club in the Central New York Area!

Don't delay, order yours!

They will also be available for purchase at the
next SCC meeting!

 
Syracuse Corvette Club Polo Shirts

 

The preferred color for cruises is WHITE so we all match.

The unity looks great! This is just a suggestion.

Colors available :

White

Black

Red

Royal Blue

Light Blue

Navy Blue

Maroon

Pink


Please contact LARRY RICE to order yours!!

$25.00 for S, M, L, XL

$27.00 for 2XL & 3 XL
NEW

Syracuse Corvette Club

Logo Window Stickers


 

Need a logo sticker for your car window? We have just the thing!
Beautiful Syracuse Corvette Club stickers.

Rectangular in shape with white back ground.
Clings on the face for mounting inside the car window.


2 free per family for new members,

more may be purchased with a donation.
See Vice President for purchasing any item the club offers.
Fly Your Club Colors at

Shows and Cruises!

Get your USA & official Club Flag here!

American / $10 each

new or old SCC / $17 each

American AND SCC / $25

Your order will be ready for pickup at the next meeting following the placement of your order

If you prefer, you can have the item mailed to you for an additional $5.00

Please make your checks payable to and mail to:

Syracuse Corvette Club

PO Box 5214
Syracuse, NY 13220-5214





Syracuse Corvette Club, Inc., since 1968.
Celebrating and promoting the enthusiasm,
knowledge and love of the only real American made sports car.